PRICE IS FIRM TOTE BAG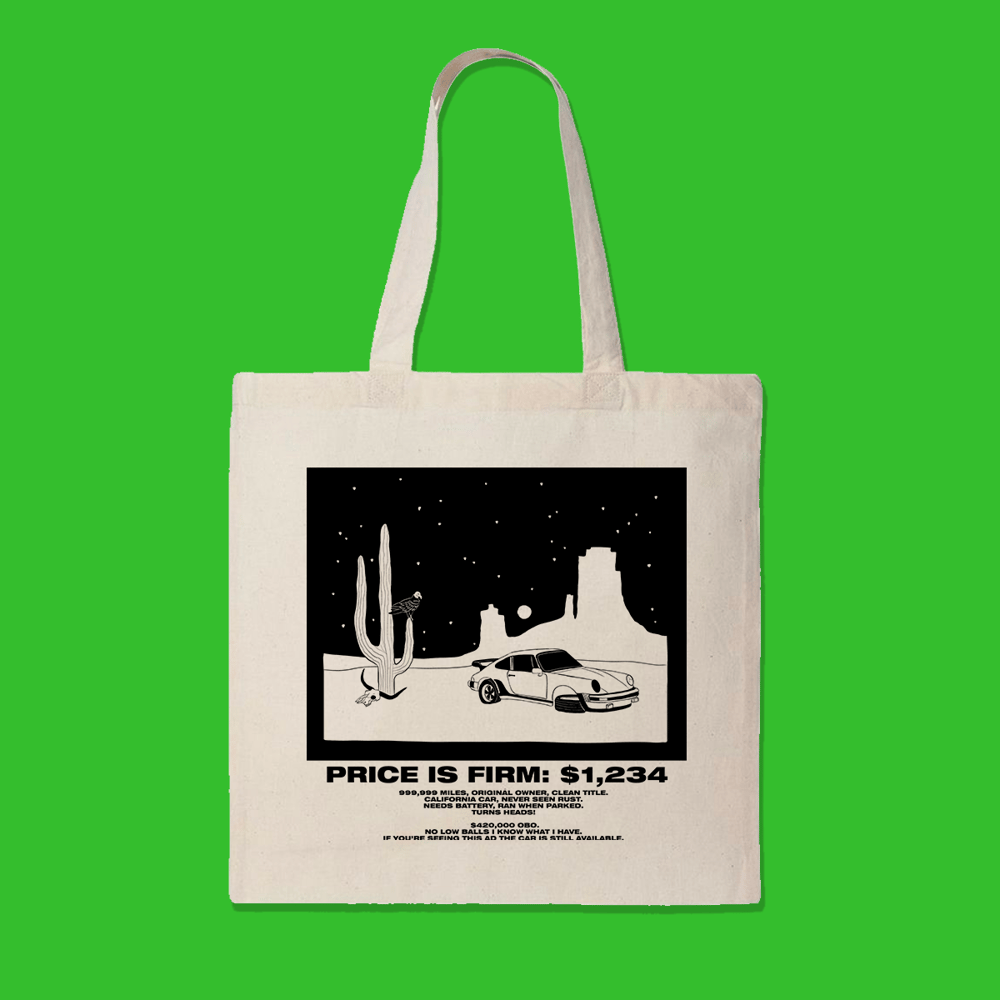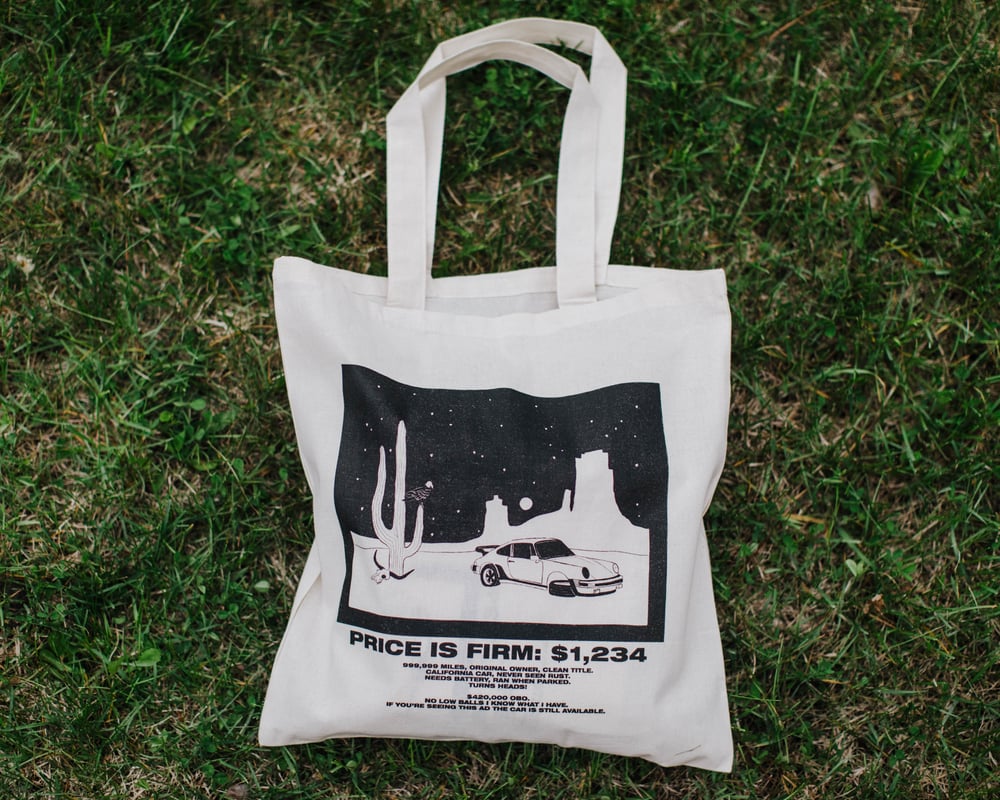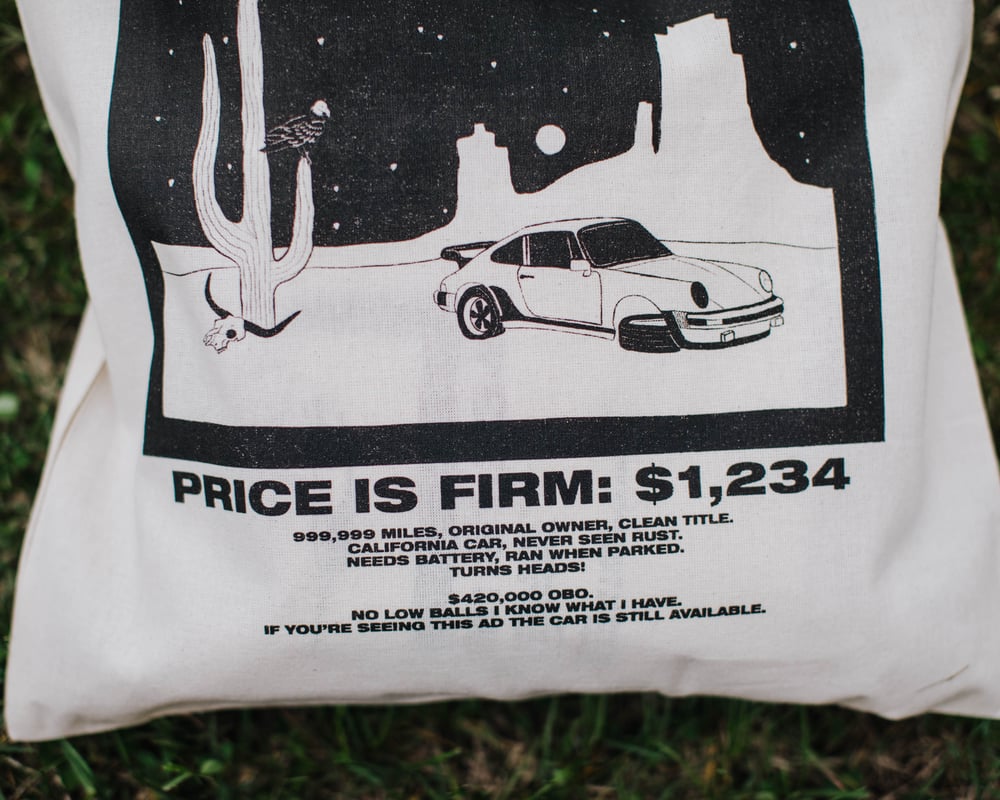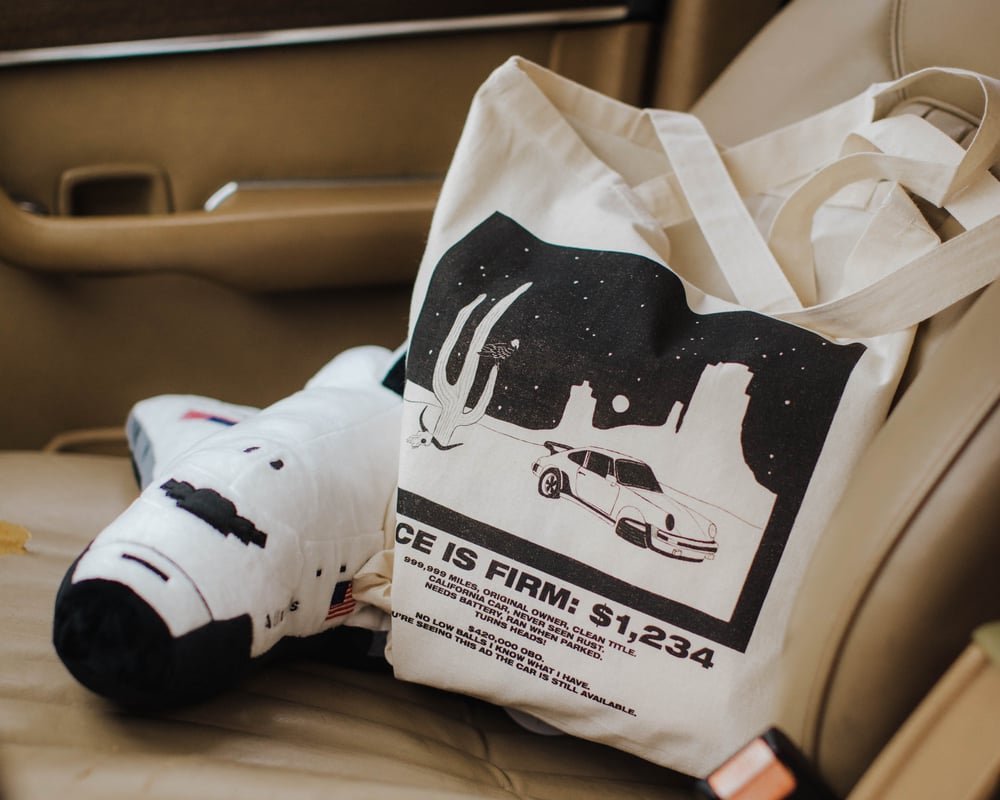 the boomer spec tote bag IS what you need! no more plastic bags when shopping, no more planetary harm, and if you're like me and like to carry around 40 objects with you wherever you go, what better way to show off your car love and make life a little easier for yourself!
these bags are screen printed with high quality ink. they should be hand washed or dry cleaned, and hung to dry.
limited collection of 24 bags available.