KEI CHAIN GASHAPON MACHINE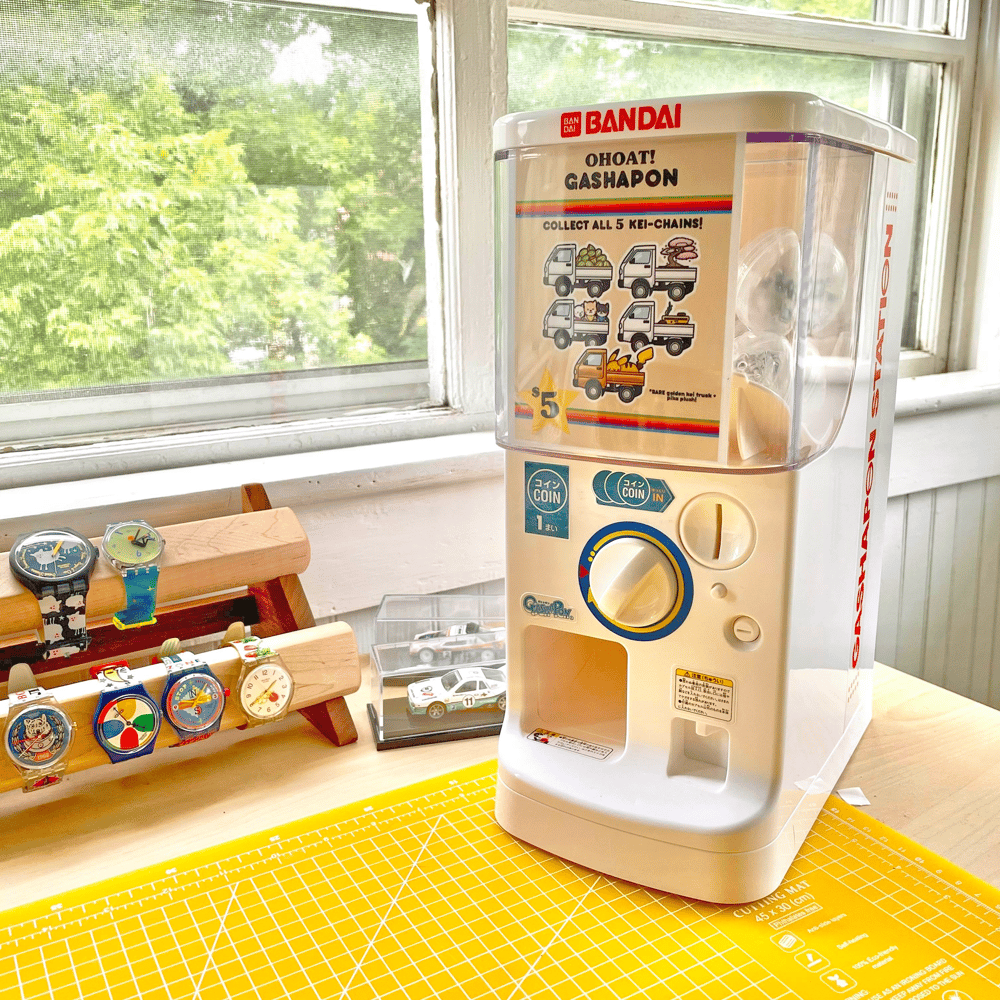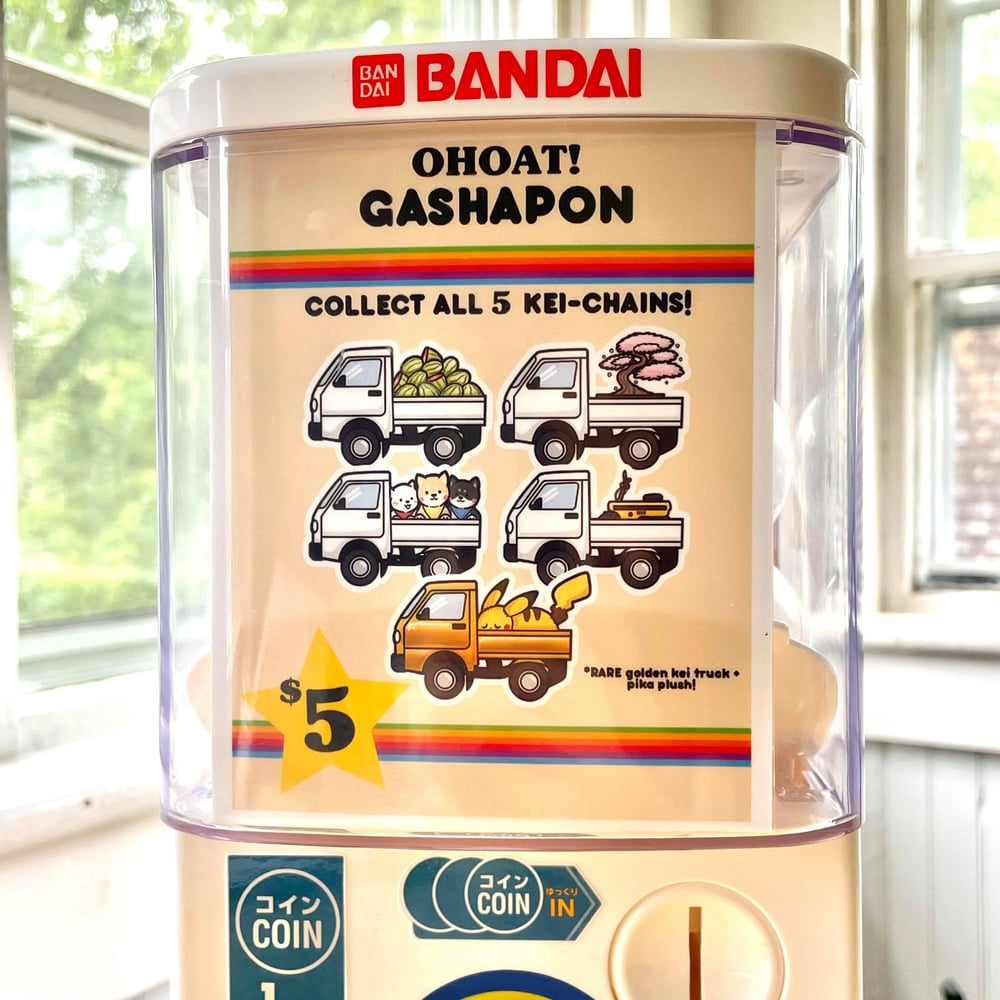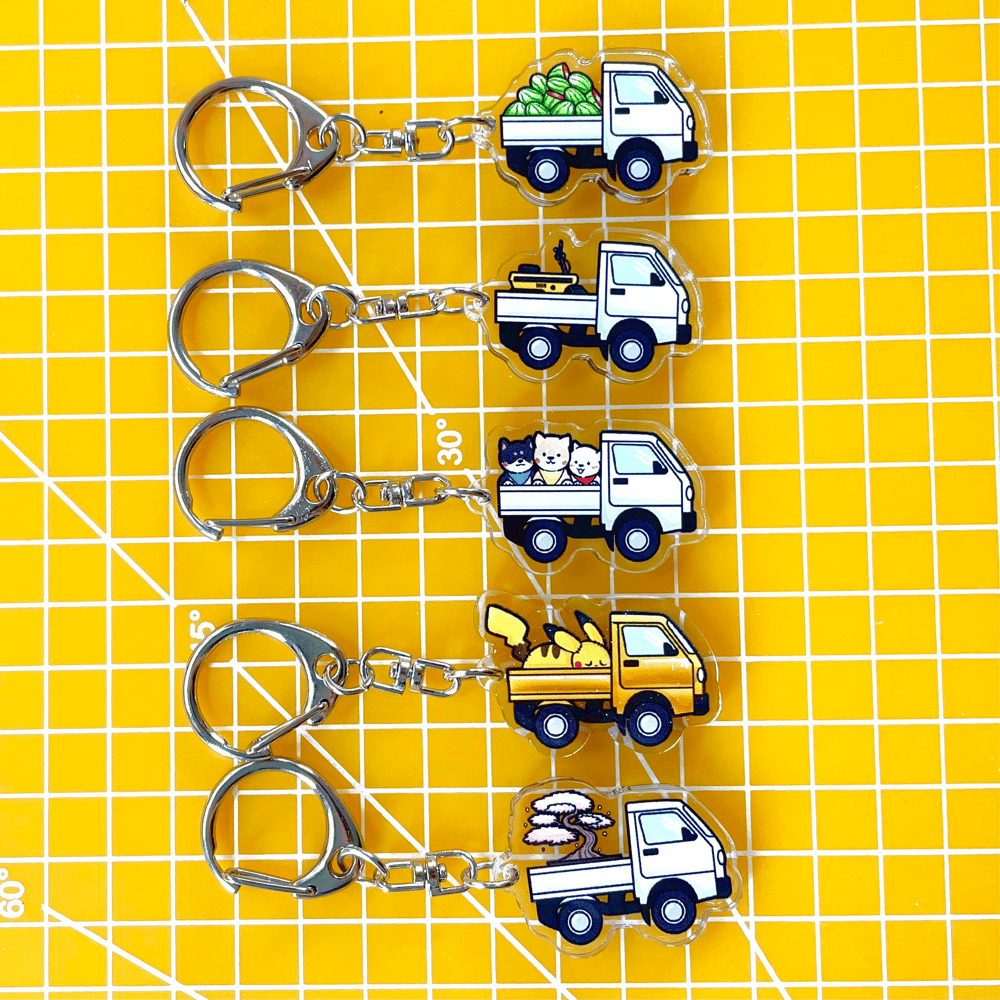 The OHOAT gashapon machine is here! The summer collection features 5 different kei trucks all handling a different object. Each keychain is 1.5 inches in length and made of sturdy acrylic. The rare truck is golden and features glitter epoxy on both sides, these were made in a very small quantity compared to the regular trucks.
How it works: this listing acts as a virtual vending machine, simply click "add to cart" and we'll spin our in-office gashapon machine for you! You are welcome to spin it as many times as you'd like, but keep in mind we do not pick the results by hand so it possible you may get a duplicate since there are only 5 designs available. Every spin guarantees you a keychain, once your order is in you won't know which one you got until the package shows up at your door!
Enjoy and good luck!